Change Management & Process Excellence for Utilities
February 28, 2022 @ 8:00 am

-

March 1, 2022 @ 5:00 pm

$497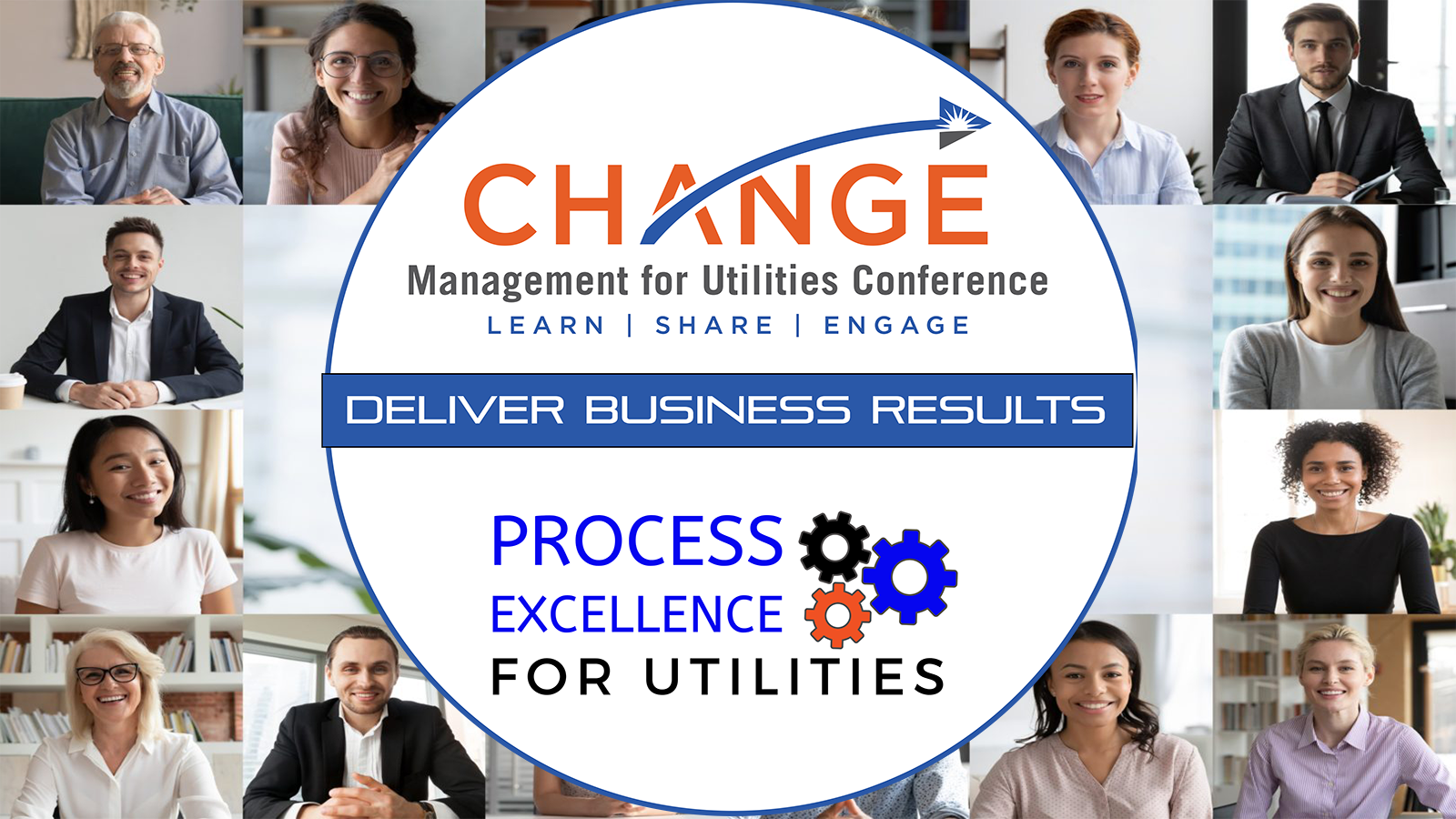 About the Event
Utility Change Management and Process Excellence Professionals Gather to Share Best Practices, Insights, and Lessons Learned through Case Study Presentations by Utilities for Utilities. Hear first-hand how utilities managed massive change, remote projects, and continuous improvement initiatives at this powerful 2-day event. Gain insights and advice you can use in your organization.
The Change Management & Process Excellence for Utilities conference features first-hand case study presentations by Change Management and Continuous Improvement practitioners and pros from utilities across North America. You will:
Event is both In-Person and Virtual
Learn from their experiences – their successes, failures, course corrections, and lessons learned in their change management and process improvement initiatives
Engage in lively discussion as you meet your continuous improvement and change management peers at other utilities
Discuss your own initiatives with the group – what you have learned over the past year, what you will leave behind, and what you will take with you
Participate in four live sessions of presentations, discussions, Q&A, actionable advice, and unparalleled benchmarking
Get it all – we are recording each presentation so you can always go back and review!
Engage Your Team!